Located in the largest bend of the Ohio River, a few miles downstream from Cincinnati, Boone County is the northernmost county in Kentucky. For forty-two miles, the Ohio River bounds the county on the north and west. The Greater Cincinnati Northern Kentucky International Airport is located in the County.
As in most sections of the outer Bluegrass Region of Kentucky, the land in Boone County is gently rolling to steeply hilly. Boone County has a significant prehistoric heritage. Glacial activity from long ago left substantial gravel and limestone deposits along today's Ohio River as well as natural wonders formed from glacial outwash such as Split Rock, at the mouth of Woolper Creek, and Boone Cliffs, along Middle Creek. Archaeological research has demonstrated that Boone County has been populated for thousands of years.
Prehistoric Indian burial mounds, villages, and hunting sites are located throughout the county along the river and creeks as well as in the uplands. Today's town of Petersburg, for example, was a large late prehistoric village site with at least two periods of habitation dating to c. 1150 A.D. and c. 1400 A.D.
At the end of the French and Indian War, Captain Thomas Bullitt led surveyors to this territory in 1773 when it was a part of Fincastle County, Virginia. In 1789, over a decade after the first settlement in central Kentucky, John Tanner, a Baptist preacher from North Carolina, established Tanner's Station, now known as Petersburg, along the Ohio River.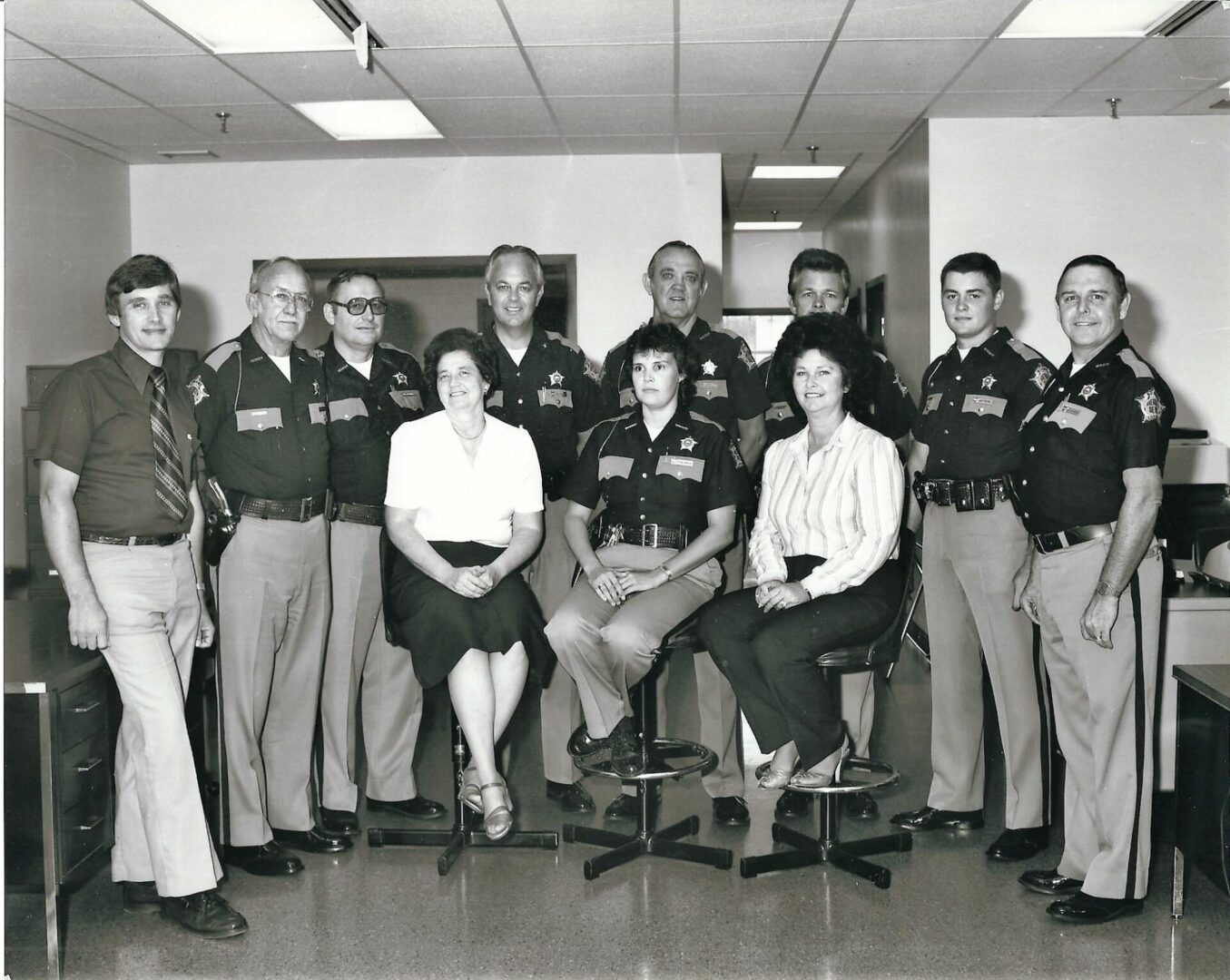 Historical List of Boone County Sheriffs
1815-1817
Roger Wiggintow

1819-1821
Jeremiah Kirtley

1823-1825
Benjamin Willis

1825-1827
Whitfield Early
1829-1831
Benjamin Stephens

1831-1833
Thomas Connelly

1841-1852
Samuel Hardesty

1867-1869
Benjamin Stephens
1883-1887
James Clutterbuck

1893-1899
Charles Roberts
1944-1946
Glenrose Williams

1997-Present
Michael A. Helmig